Mr. Ow Chin Seng, PBM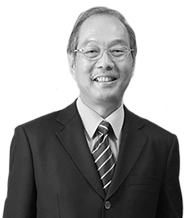 Executive Chairman cum CEO
Date of appointment: 31 March 1990
Date of last re-election: 30 April 2019
Mr. Ow Chin Seng joined the Company in 1978. As Executive Chairman cum CEO, Mr. Ow is primarily responsible for the business and strategic development of the Group. With over 40 years of experience in the hardware and steel industry, Mr. Ow has been instrumental in the strategic direction and development of the Group.
Mr. Ow is currently the President of Singapore-China Business Association, Vice-Chairman of Trade Association & Membership Affairs Committee of SCCCI, Council member of Singapore-Zhejiang Economic & Trade Council and Immediate past president of Singapore Metal & Machinery Association. He is also active in public service activities, serving as a member on the committees of several public organisations, such as Advisor of School Advisory Committee for Pei Tong Primary School, Patron of Bukit Gombak Constituency Citizen's Consultative Committee and Honorary Chairman of Singapore Wushu Dragon & Lion Dance Federation. He was awarded the title of Pingat Bakti Masyarakat (PBM) during the National Day Award Ceremony in 2007.
---
Mr. Ng Kim Keang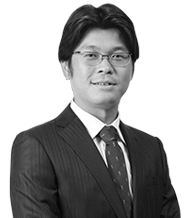 Executive Director cum Chief Operating Officer
Date of appointment: 3 January 2005
Date of last re-election: 30 April 2018
Mr. Ng Kim Keang joined the Company in January 2003 as Financial Controller, and was promoted to Executive Director in January 2005 and Chief Operating Officer in March 2015. Currently, Mr. Ng is responsible for managing the overall operations and the finance and accounting matters of the Group. Prior to joining the Company, Mr. Ng worked in Deloitte & Touche, Malaysia, and Ernst & Young, Singapore. Mr. Ng holds a Bachelor of Commerce from the University of Adelaide, Australia, and is a full member of CPA Australia and CA Singapore.
---
Mr. Ow Eei Meng Benjamin
Executive Director cum Deputy Chief Executive Officer

Date of appointment: 1 March 2015
Date of last re-election: 30 April 2018
Mr.Benjamin Ow worked in the Company's IT department from 2007 to 2008 before going on to pursue further studies. Rejoining the Company in February 2013 as Assistant to Executive Chairman cum CEO and Supply Chain Manager of Distribution Business in Singapore, Mr. Ow was subsequently appointed as an Executive Director in March 2015 and as Deputy Chief Executive Officer in July 2018. His current roles are to assist the Chief Executive Officer in managing the strategic direction of the Company and oversee operations. Mr. Ow holds a Master of Commerce from Macquarie University, Australia and Degree in Computing from the National University of Singapore.
---
Mr. John Lim Geok Peng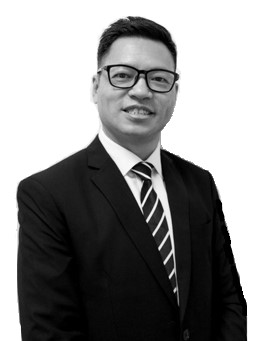 Independent Director
Date of appointment: 11 July 2017
Date of last re-election: 30 April 2018
Mr. John Lim Geok Peng is Audit and Assurance Partner as well as HR and Training Partner at PKF-CAP LLP. He graduated with Bachelor of Accountancy from National University of Singapore and is a practicing member of the Institute of Singapore  Chartered Accountant as well as CPA (Australia).
Mr. Lim serves as a member of ACRA's Complaints and Disciplinary Committee. He is also appointed as a lay person on the Inquiry Panel of the Legal Profession Act. Previously, Mr.Lim was a member of the Public Accounting Practice Committee of the Institute of Singapore Chartered Accountant. He was also previously the Deputy Director and Head of the Practice Monitoring Division of ISCA, Co-Managing Director of a public accounting firm and CFO of a large non-profit organization.
Present directorship in listed companies: Nil
Past directorships held over preceding three years in listed companies: Nil
---
Ms. Tan Poh Hong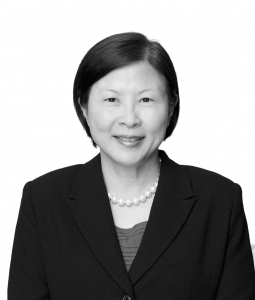 Independent Director
Date of appointment: 26 July 2018
Date of last re-election: 30 April 2019
Ms Tan Poh Hong was the Chief Executive Officer of Agri-Food & Veterinary Authority (AVA) of Singapore from 2009 – 2017. She was instrumental in transforming and expanding the organisation's mandate to cater to new challenges facing the country. In particular, she built up the organisation's capabilities to manage and strengthen Singapore's food security.
Prior to her appointment at AVA, Ms Tan was the Deputy CEO of the Housing and Development Board (HDB) from 2004 to 2009 where she managed 4,700 officers in the Estates and Corporate Groups. She also held various staff and operation headship positions throughout the HDB, including oversight of corporate governance, organisational development and transformation, human resource management, public communications, and community engagement. She has extensive experience in policy development as well the Singapore Red Cross and Vice-Chairman of the Industrial & Services Cooperative Society Ltd (ISCOS). She holds a BSc (Hons) in Estate Management from the National University of Singapore (1981), and a Master of Business Administration (with Distinction) from New York University (1988). She was awarded the Public Administration Medal (Gold) in 2013, and the Public Service Medal in 1999 by the Singapore Government.
Present directorship in listed companies: Sheng Siong Group Ltd and Centurion Corporation Limited
Past directorships held over preceding three years in listed companies: Nil
---